Reasons for Getting Crane License Suspended
Posted on August 28, 2019 in Blogging
Being a crane operator requires skills like no other. They are trained for having decent working abilities, meticulous objective decision making and impeccable gauge for environmental weather. While they are compensated accordingly, their license should be authentic, up to date and in no way, revoked, tampered or a hoax. All licenses come with corresponding responsibilities; if these responsibilities are not met, automatically, it's the operational license that gets compromised. Let's understand why a crane license gets suspended as it emphasises each responsibility
OPERATING ON EXPIRED LICENSE
Working on expired license puts everybody who is involved in the operation of the crane at a specific time to jeopardy. There may be evolving operational updates that an expired license holder may not have known which could affect operation or project. While the crane operator should be the one accountable for an operating crane, operating on an expired license is prohibited.

OPERATING A FAULTY MACHINE
Licenses for crane operators depend on the machine they know about running. There are tower cranes, slab cranes, bridge crane and many more. There are also licenses if you can operate in the sea, on a ship or land. If a crane operator allows faulty machines to be used, it risks its license considering accidents that it may incur. Cranes tend to overturn so; it needs serious gauging of balance between its counterweights and loads. When the crane is faulty, it would be tough to take control of it overall. This compromises the overall operation.
OPERATING WITHOUT THE LOAD CHART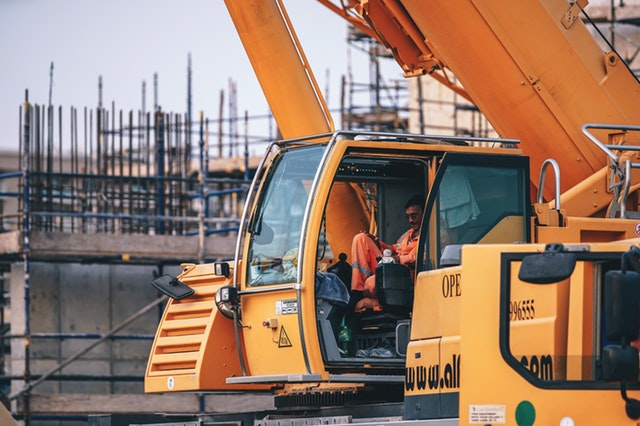 Crane operators need to have a concise load chart to compare counterweights, environmental conditions and amount of load corresponding each parameter. While the crane is very helpful in bringing heavy materials up to a rising building as it gets developed, it still needs precise measurements to operate efficiently. It is easy to overturn so anything beyond what it's supposed to carry may alter results of its original purpose.
OPERATING WITHOUT A DRIVER'S LICENSE
Even if you have the crane operator's official license, the crane is still considered a moving vehicle registered under a specific territory or state. This may require approval to be driven on public roads and highways.
FALSIFICATION OF INFORMATION IN LICENSES & OTHER NECESSARY DOCUMENTS
This is an automatic suspension of any privilege that comes with a crane operator's license. There may be considerations although they will require documents. These include changes in wind speed, alterations in locations of where the load is supposed to be delivered and lastly, documentation for any changes that affect pre-planned operations for construction. If a load is too unsafe to be lifted, you may need to get written authorisation from a higher competent person.
OPERATING WITH UNAPPROVED VISUAL ACCURACY
Crane operators work without direct visual from where the crane lifts a load to where it should be unloaded. Most of the time, they have to rely on rear mirrors, video cameras surrounding the crane and other people to be directed of which way to go. As they move loads from Point A to Point B, they need to watch it like a hawk and never lets go of its visual until somebody they collaborate with takes the next visual. So, if the eyesight of the crane operator alone is already a question mark, this is putting everything and everybody in an unsafe situation.
FAILURE TO COMPLY AND ABIDE BY TERMS & CONDITIONS

Some companies have their operational guidelines that should be followed on top of the policies imposed by certain territories. If there's a limitation in understanding and abiding by these rules, the state together with the management, would not hesitate to revoke an operators' license. Simple neglect of not checking a crane's operational license may already cost you your consent to operate a crane.
Let's also take the policy of checking cranes if they are parked correctly or if the equipment is placed within a safe area after a day's duty. If a crane suddenly falls from where it was parked because of faulty mechanical performance or neglect from doing a final inspection and hits pedestrians or damages property, then this is another reason for a crane operator's license to suffer.
These are just simple rules that may impose a lifetime threat to your career as a crane operator. There are more profound situations that may arise, but these basic ones could cost you the same outcome of losing the license you dearly hold.